Development of Pronucleotide Reporters for Fluorescence Imaging
By combining our TriPPPro-concept and the biorthogonal inverse electron demand Diels-Alder (iEDDA) 'click reaction' we want to provide tools to gain deeper knowledge about viral replication in vivo. By modifying the nucleobase with a dienophilic group, which is well tolerated by RNA polymerases, we introduce a handle into the viral DNA, which later can react rapidly with a diene attached to a fluorescent dye. The visualization of the viral genome by fluorescence microscopy can play a significant role in the studies of viral infection and transcription and hopefully lead to new discoveries and potentially help to find novel targets in antiviral therapy. We believe that our expertise in triphosphate pronucleotides (The TriPPPro-concept) is advantageous because it enables the cellular uptake of the lipophilically masked triphosphates and permits the release of the modified nucleoside triphosphates after enzymatical cleavage of the masking units. Often modified nucleosides face insufficient phosphorylation to their triphosphates by endogenous kinases and potentially limit the bioavailability of DNA building blocks.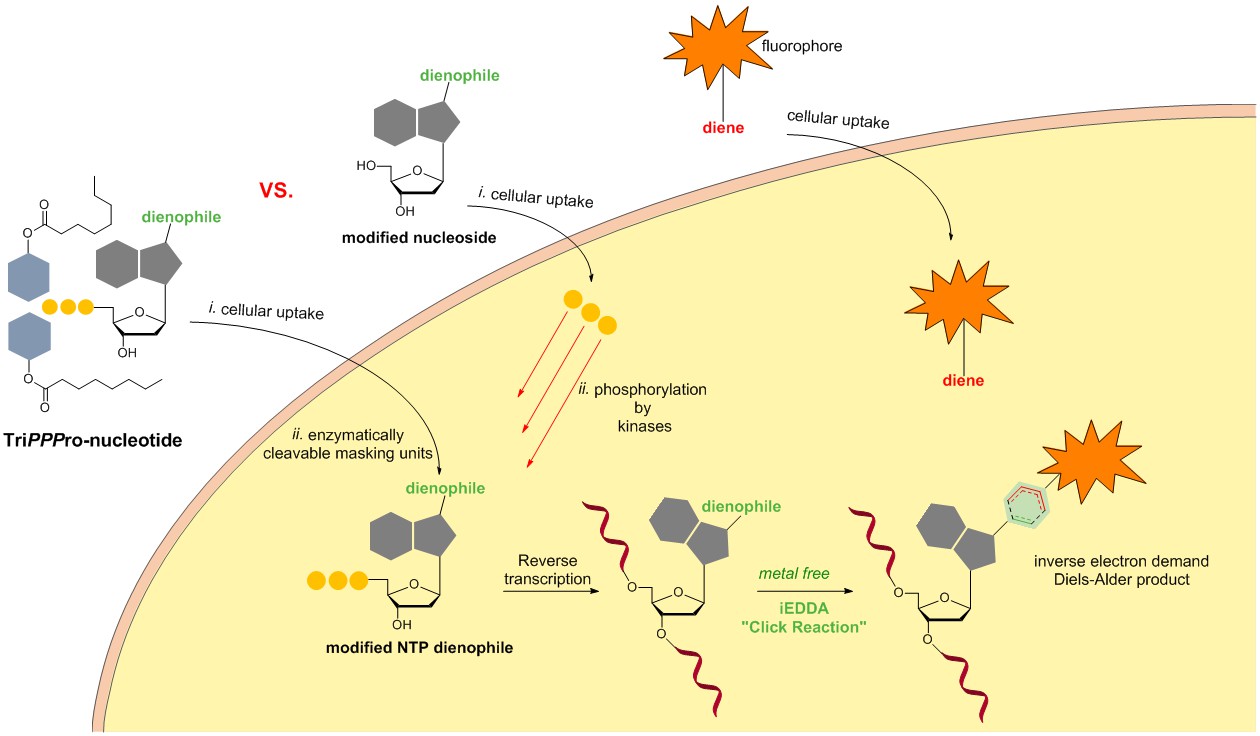 For further information please contact M.Sc. Vincent Sterrenberg.
---