News
2020 - How Quickly Nothing Has Happened
June
Life can be so sweet, on the sunny side of the street! Luana and Mike publish about carbamoyl radicals as CO2 surrogates. Have a look here!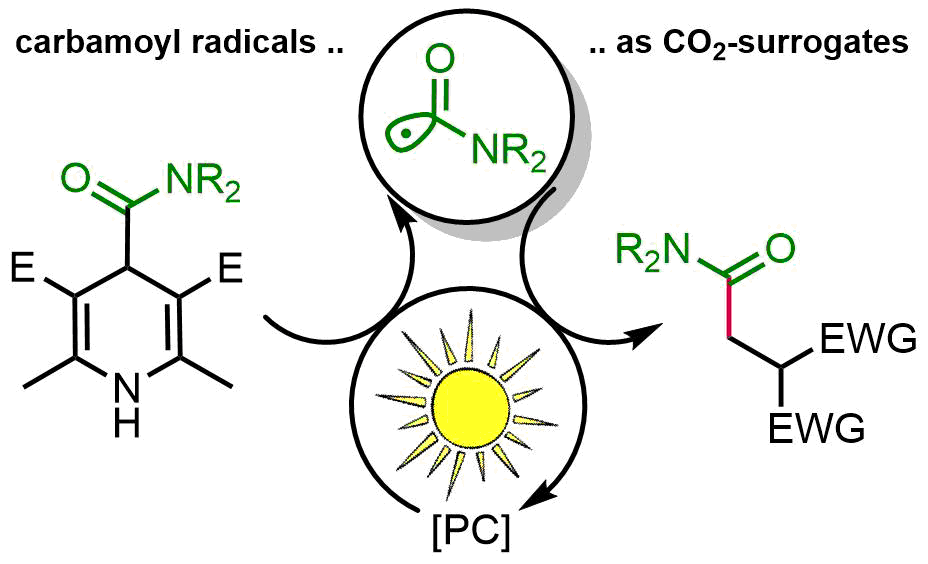 May
A warm welcome goes to Robin Stuhr and Stefano Piacentini who enter the ship for exciting flow chemistry (Robin) and the graduate school "Nanohybrids" (Stefano).  May the force be with you!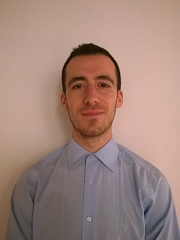 I'm gonna be iron like a lion in Zion! Dominik and Sebastian publish a minireview about kinetic poisoning experiments for iron group metal-catalyzed reductions. Have a look here!
He's already been with us for a while, but now, officially as a PhD student: Welcome, Roderich Meißner, to our group and all the best for your work!
April
Home office! We used our lab-free time to create a new subpage to our website. Have a look here!
Lithium is not only used for medication and batteries. Recently, remarkable catalytic activities have been reported. Pradip publishes about a lithium amide catalyzed hydroboration of nitriles. Have a look here!

March
Trust me, I am an engineer! Patrick develops an entirely solvent-free photooxygenation of olefins under continuous flow conditions. Have a look here!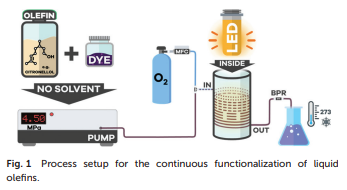 I'm beginning to see the light! Michael, Uttam and Dieter publish about a dual photoredox iron-catalyzed cyclotrimerization in Angewandte Chemie. Have a look here. Big thanks go to our collabs Victor de la Pena O'Shea and Raul Perez-Ruiz! 

Corona, you little bugger. You meanest of the meanest. In this moment you have won: We retreat.
But we will be back. And we'll be beside ourselves with anger. We will hunt you, we will find you and tear down your ugly crown. And then we'll be sitting out in the warm sun and enjoy our drinks, and will speak ill of you.

Febuary
Unity is Strength! Our longstanding collaboration with the Wolf group from Uni Regensburg brings up another fine piece of research: Sebastian publishes about Nickel nanoparticle catalysts for olefin hydrogenation. Have a look here!
Iron it out! Sebastian publishes a highlight about the role of organoferrates in cross-couplings. Have a look here!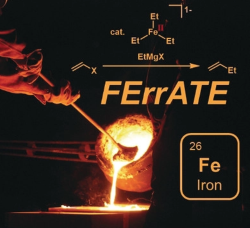 January
Sunny! Mike and Luana publish about N-deoxygenations by photoexcitation of Hantzsch esters. Have a look here!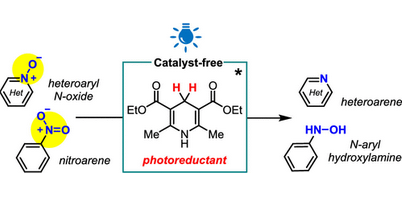 ISP lab party was rolling high. Thanks to all students and TAs for making this a fun night!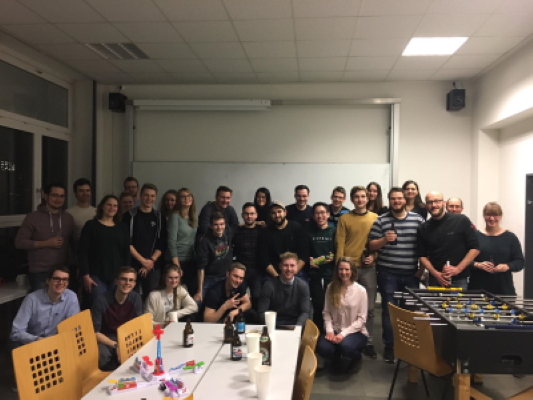 Pradip escaped the mild winter for some more serious weather. Good choice!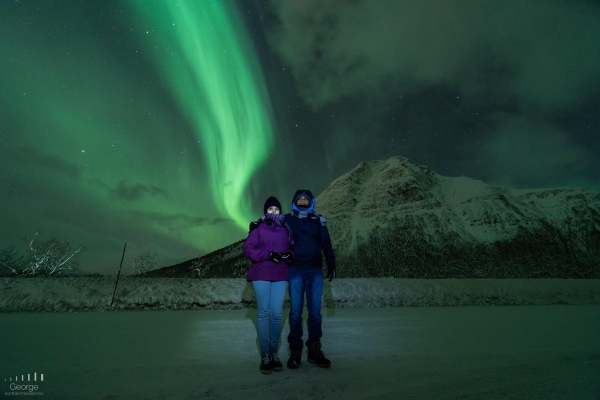 The New Year brings good news! The present inorganic chemistry trend report features Uttam's recent work about a Manganese cubane cluster. Have a look here!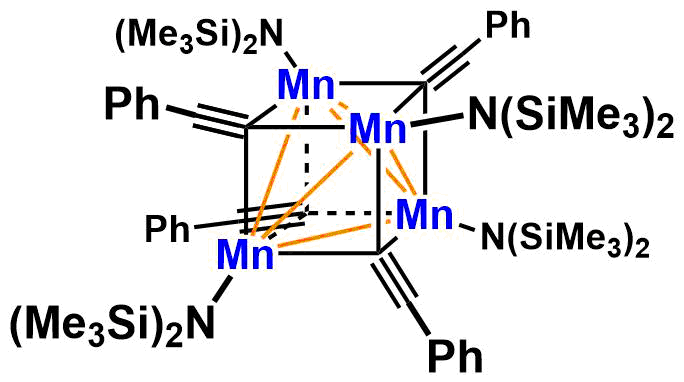 2019
December
We're feeling ready for the Holidays! Have some peace- and joyful christmas days and a good start into the New Year, everybody!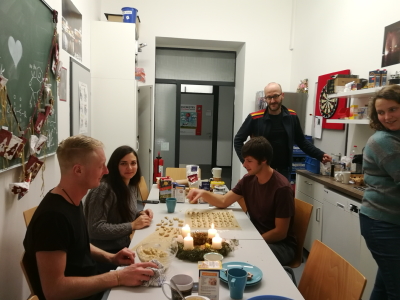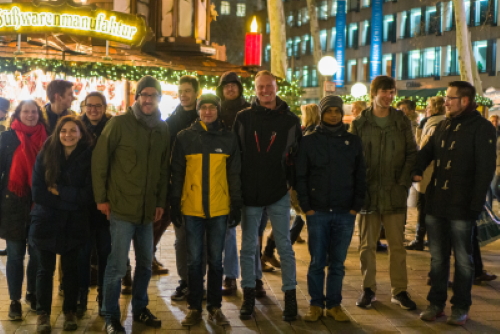 Snapshot of the day: Photocatalysis in the making: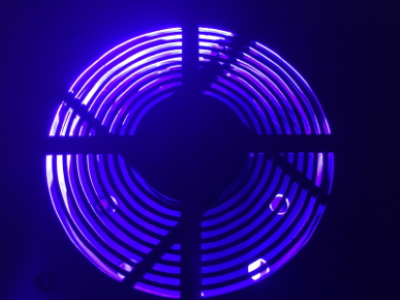 "When the weather outside is frightful..." The Christmas tree was erected in front of our chemistry department. We wish all our friends and colleagues a joyful Advent season!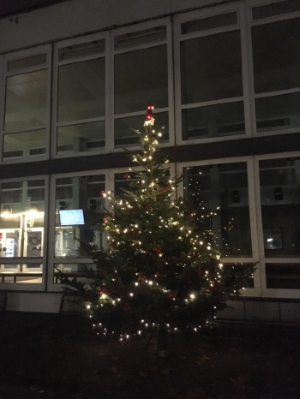 November
After some busy months, we spent a relaxed and nice evening in a typically chinese restaurant. Thanks a lot to Guojiao and Patrick for the invitation! We're sad to see you go so soon...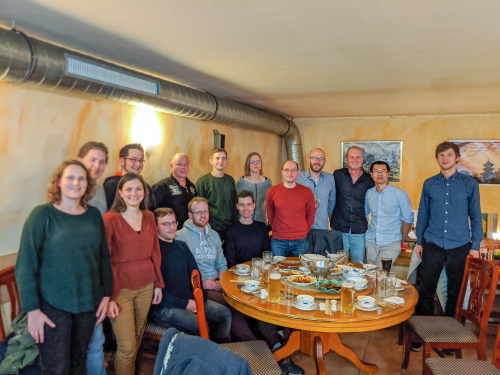 Congratulations! The Graduate School "Nanohybrids" was approved by the DFG and will take up work at the interface of defined nanomaterials syntheses, spectroscopy, and gas sensor applications in early 2020. Our group is participating with investigations into stimuli-responsive molecular linkers between semiconductor/metal nanorods in collaborations with the groups of Carmen Herrmann, Alf Mews, Horst Weller, and Michael Fröba. The program will be headed by our P-Chem mate Alf Mews. Ph.D. student applications are invited from now on! Find out more about it here.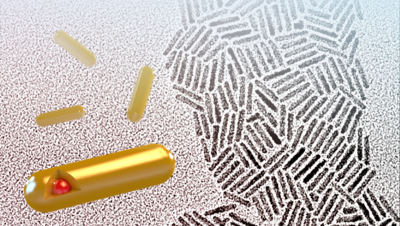 In the year of Alexander von Humboldt's 250th birthday, Mike was awarded a prestigious postdoc fellowship by the Alexander von Humboldt foundation. Congratulations! This is a great appreciation of Mike's past research achievements and his proposal on photoredox-carboxylation reactions. Well done!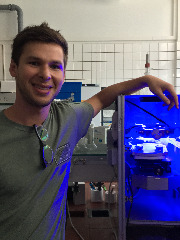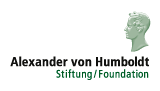 Axel was invited to serve another 4-year-term on the International Advisory Board of ChemSusChem!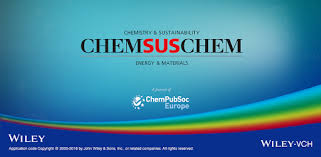 Congratulations! After an exhausting finish, our master's students Ursula, Kevin, Nils and Roderich submit their master thesis.
Andrey and Sebastian publish articles about Fe(hmds)2 and Dibenzo[a,e]cyclooctatetraene, respectively, in the Encyclopedia of Reagents for Organic Synthesis. Have a look here and there!


A carbene-extended ATRA reaction! Guojiao and Jennifer publish in Angewandte Chemie. Have a look here!

October
Teamwork at its best! Bernhard publishes about semihydrogenation of alkynes catalyzed by a Cobalt/Aluminium nanoalloy. Big thanks go to our collabs from the Fischer and Janiak group. Have a look here!

One of our group members turns from a Masters student into a PhD student - we are glad that you continue to work with us and wish you all the best, Nils Nun, for your next project in our group!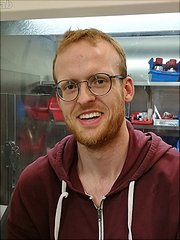 Michael wraps up his time with us. He defended his thesis on Obtober 11th and is the 16th finisher of the group. Glückwunsch, Doktor Neumeier!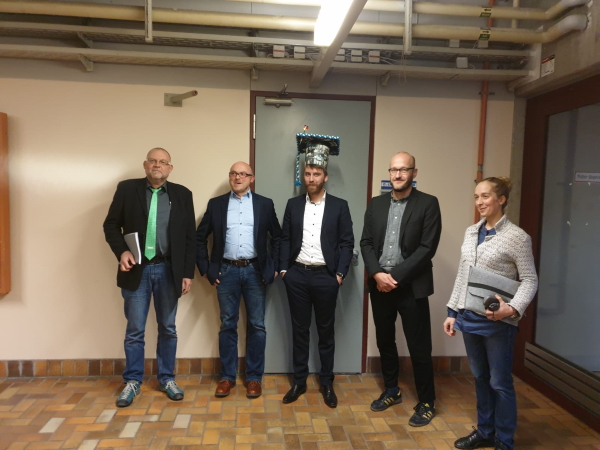 Our hardworking group members Joseph and Guojiao published an article on iron-catalysed cross coupling reactions. Curious about it? Read the article!

September
The exhibition "100 years University of Hamburg" has opened in late September and is definitely worth a visit! The rooms show numerous objects and memorabilia of important milestones from the first lectures to scientific achievements and the 1960s political riots. Among the displays is the letter that Nobel laureate Otto Stern sent to the higher education authorities to preempt his pending dismissal for being Jewish.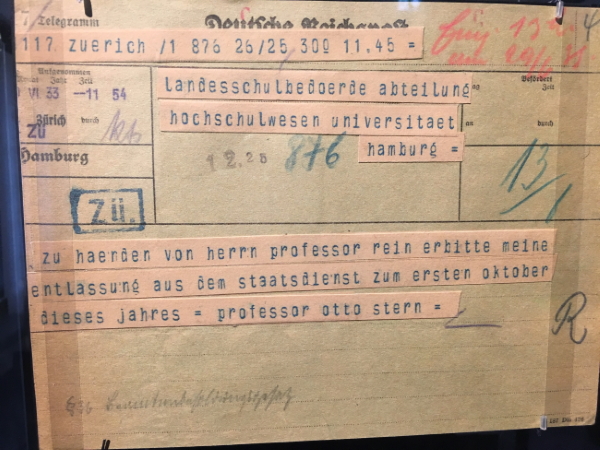 Conference time! The group travels to Aachen for the Wissenschaftsforum 2019 of the German Chemical Society (GDCh). Have a look here!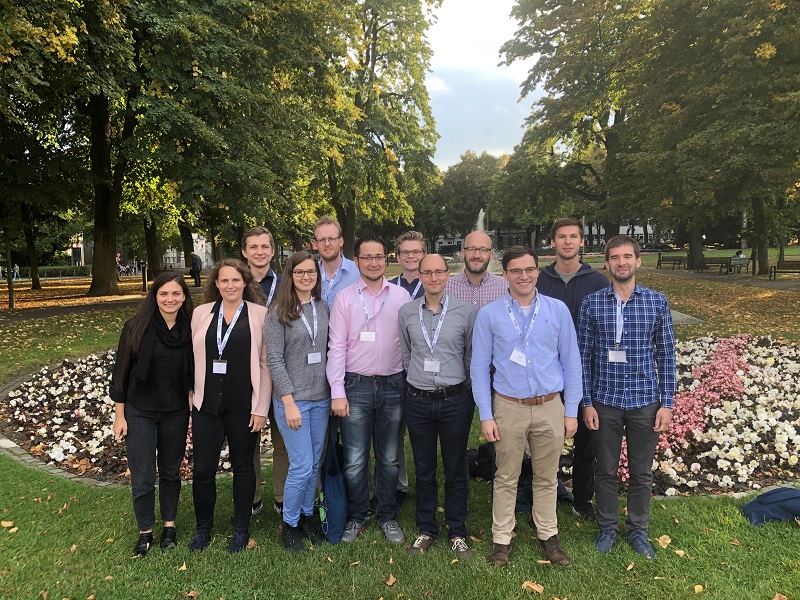 Hamburg plans  to build the world's largest hydrogen plant in the harbor! You want to know more about it? Read an article!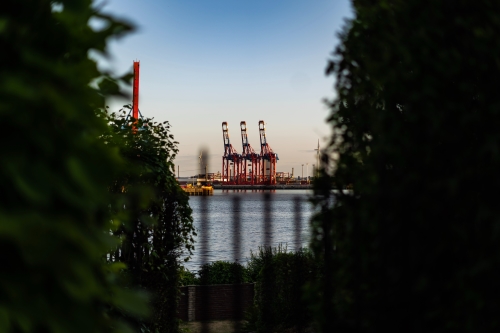 August
We warmly welcome Mikhail Konev, who came across the pond to continue his work and research in organic photochemistry with us. Nice to have you!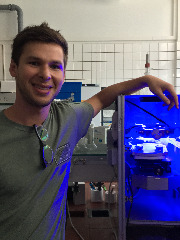 Social time! The group enjoyed a sunny day canoeing at the river Doveelbe.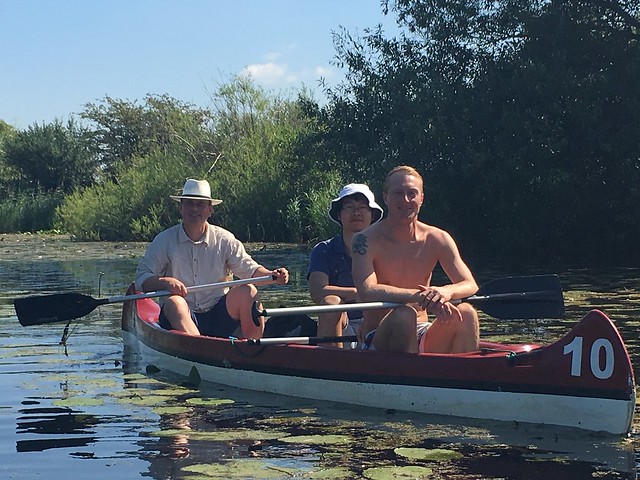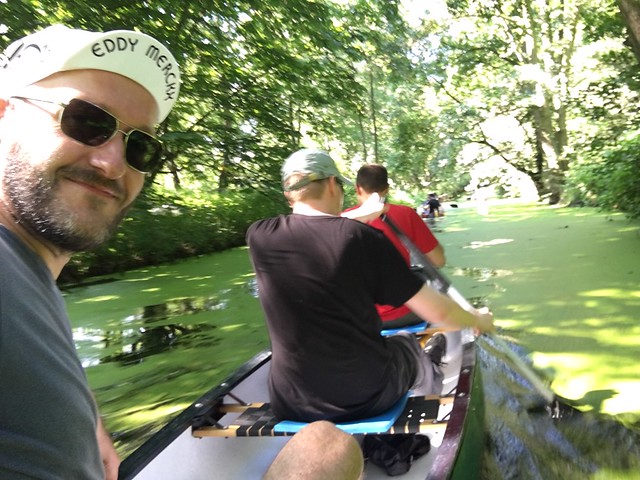 Boom! Our recent article about stereoselective alkyne hydrogenations by a simple iron catalyst was highlighted in the Editors' choice of ChemPubSoc Europe. Have a look here!
July
We are excellent! Our University suceeded in a tough race for special funding amoung the German Universities. We are delighted to receive the title - University of Excellence. Have a look here!
Party time! Our group published three articles within nine days.
Cobaltates with bridging hydrides! Sebastian and Uttam publish their work on cobalt-catalyzed hydrogenation reactions with a total of 13 authors. Big thanks go to our collabs from the de Bruin, Herrmann, Meyer and Wolf group. Have a look here!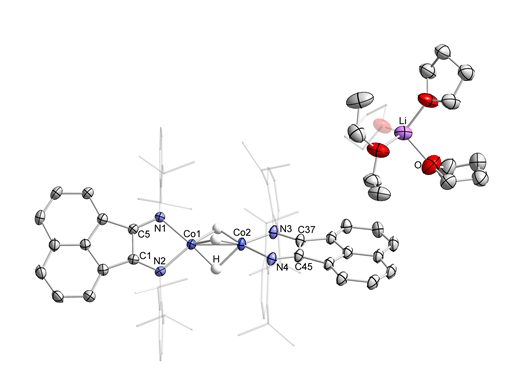 Oxygen flows with delight! Patrick, Josef and Michal publish about photo-oxygenations of arylcyclohexenes . Have a look here!

Sustainable! Bernhard publishes a simple, yet efficient iron catalyst for the stereoselective synthesis of alkenes. Big thanks go to our collabs from the Bauer and Zweck group. Have a look here!
June
Sunny! Axel and Sebastian enjoy the time of the White Nights in Finland at the European Meeting of Organometallic Chemistry in Helsinki. Both present lectures about our research.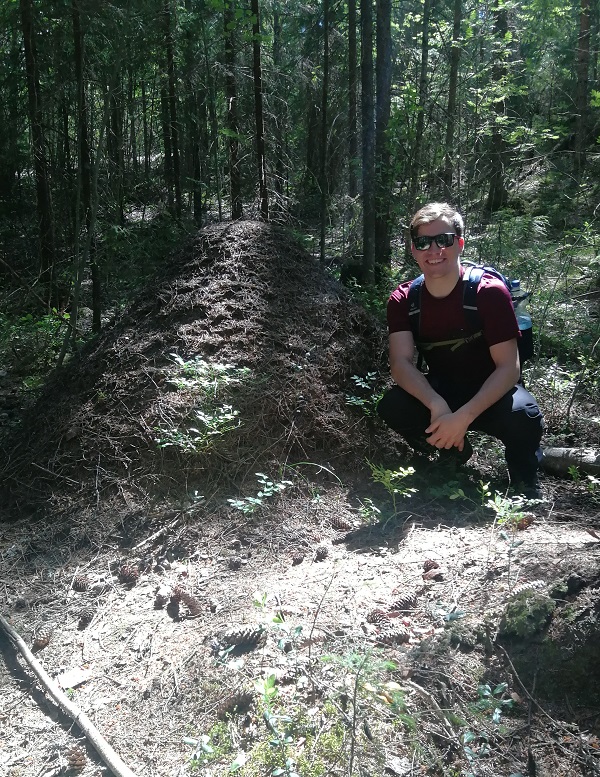 Delicious! TCI invites the group for a brunch. 

May
A warm welcome goes to Ursula Otterpohl, who joins the group for adventures in reductive catalysis together with the Herrmann group.

A normal day in our labs...
April
Our collaboration with the Bauer group (U Paderborn) took us to the DESY synchrotron facilities in Hamburg. Determinations of oxidation states, coordination numbers, and neighbouring atoms were performed by XANES and EXAFS studies. Stay tuned for the upcoming publications ;-)
March
Iron it out! Tim publishes a book chapter about C=C Hydrogenations with Iron Group Metal Catalysts in Non-Noble Metal Catalysis: Molecular Approaches and Reactions. Have a look here!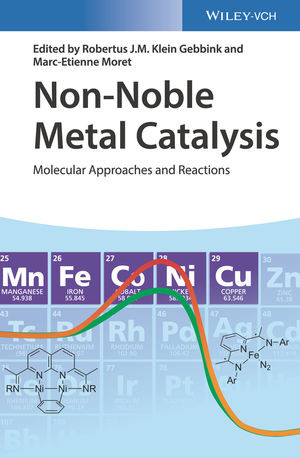 A warm welcome goes to Stefan Reichert, who enters the ship for a joint project with the Neffe group!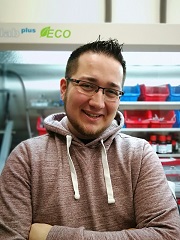 February
Efrain wraps up his time with us. He defended his thesis on February 27th and is the 15th finisher of the group. Felicidades, doctor Reyes-Rodriguez!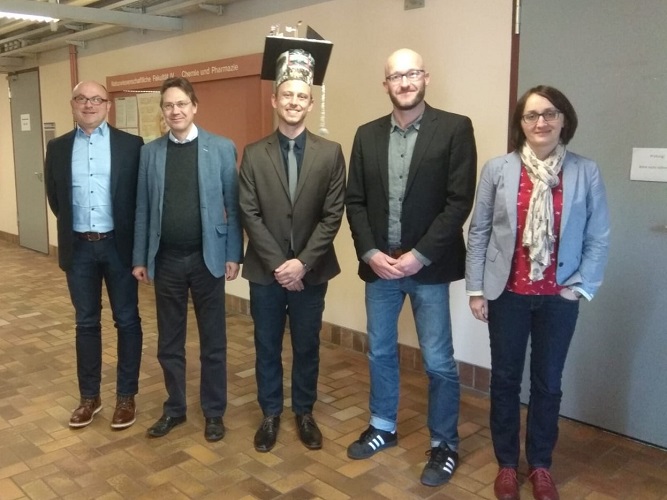 January

Bridging the gap! R. A. Fischer from Munich gives us an impressive overview about brass-related metal clusters.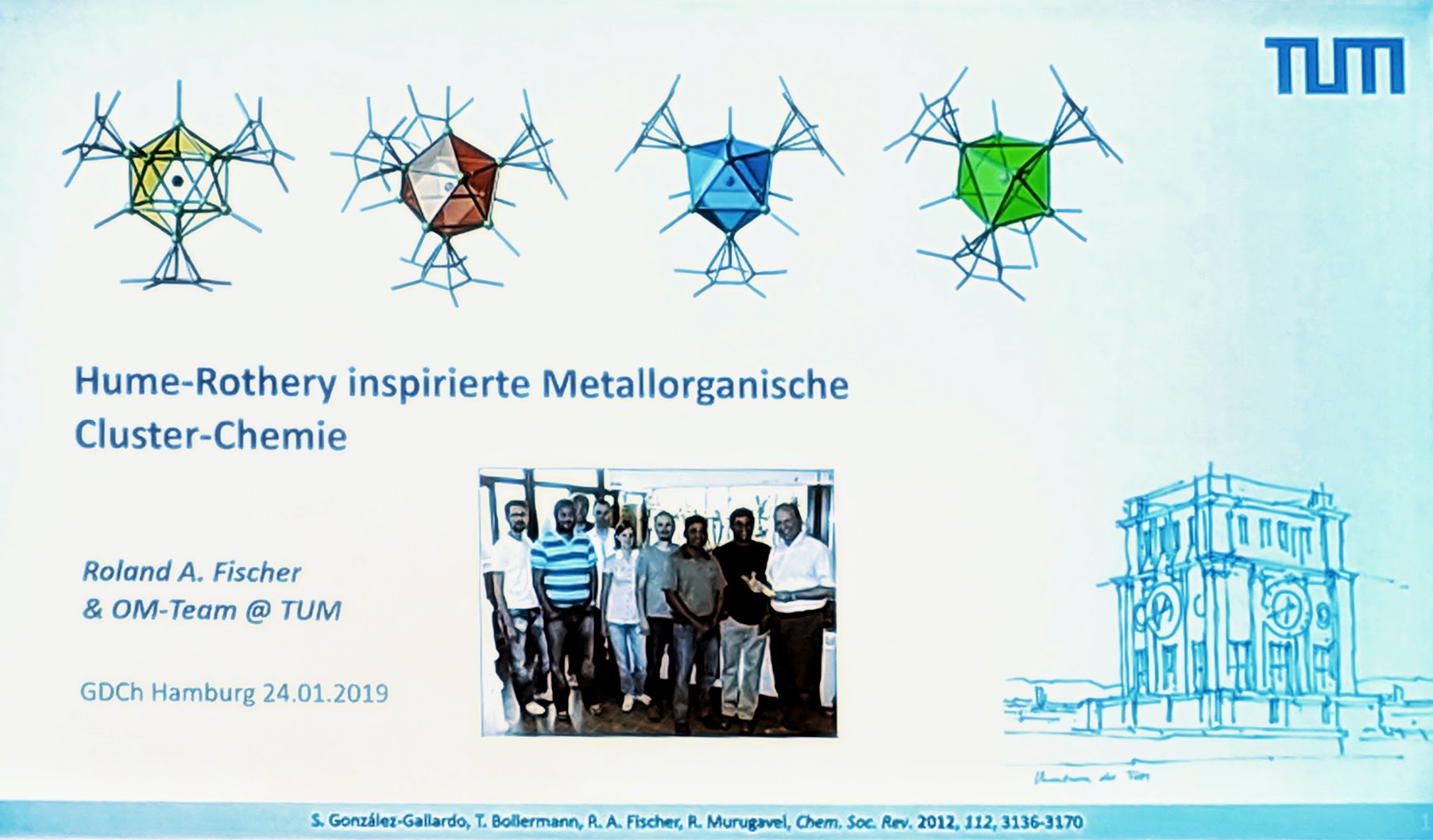 A warm welcome goes to Jenny Börger who joins us for metal-catalyzed hydrofunctionalization reactions. Good luck!
The New Year brings good news! Uttam's Manganese cubane cluster has been published in Angewandte Chemie. Big thanks go to our collabs from the Meyer group. Have a look here!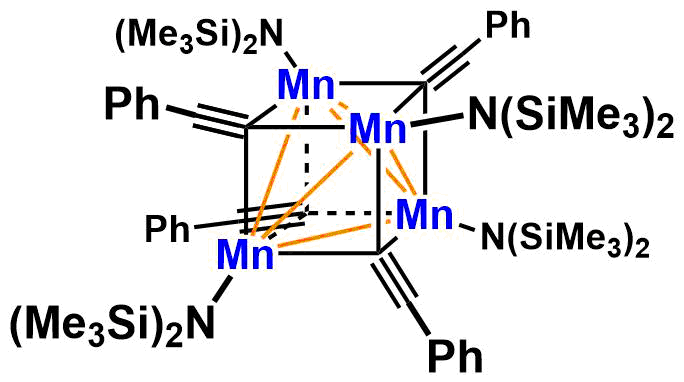 2018
December
This one goes out to our colleagues and loved ones around the globe: We wish you all the best for a peaceful holiday season. Merry Christmas!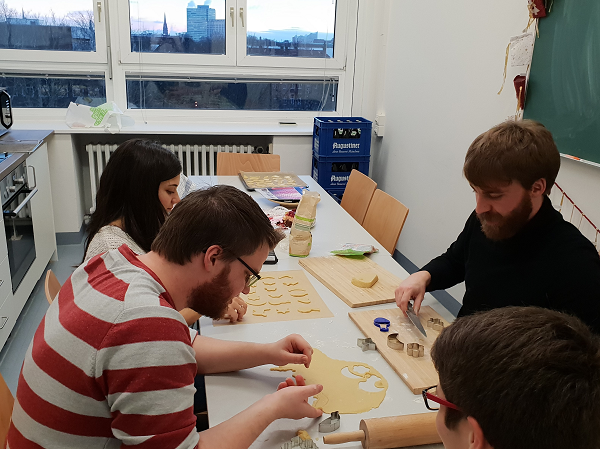 ISP 4.0! Our student practical "Integrated synthesis" (B.Sc) wins a special funding to support innovative approaches for teaching. Students learn to work target-oriented and independently. Digital media is cross-linked with classical techniques. The project will be supervised by a researcher starting from April 2019.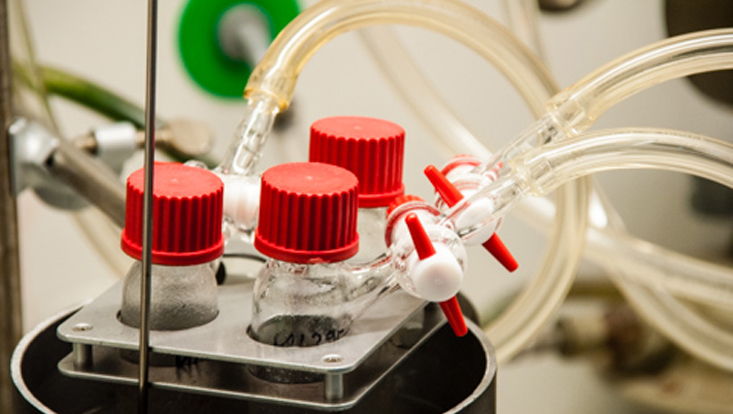 Top tier! The prestiguous Leiden Ranking puts the University of Hamburg into the top flight among German universities. This ranking is based on the impact of scientific publications and especially prioritizes highly cited research. Well done, MIN"AT"UHH!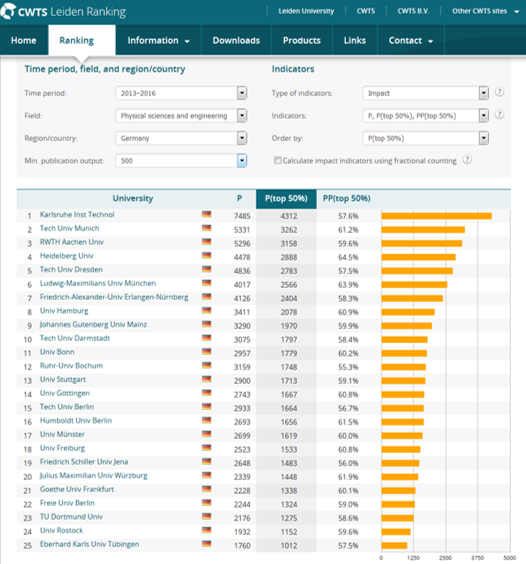 Boom! Our recent article about (de)hydrogenation & transferhydrogenation reactions with amine-borane was highlighted as hot paper and with the cover picture. Have a look here!
Lights on! Our present institutional journal is decorated with Patrick's flow reactor and features an interview with our boss. Have a look here!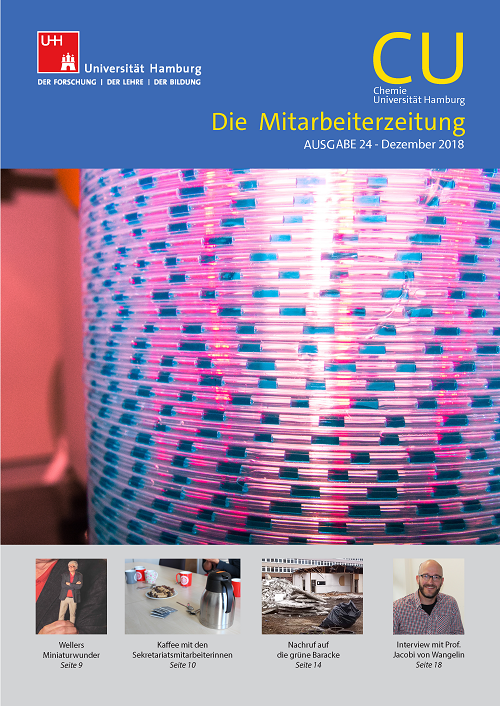 From stochiometric reductions to catalytic applications! Our dear colleague Robert Wolf from Regensburg visits us and gives a lecture about P4 activation. 
November
A new kid on the block: Luana leaves behind her Parmesan vita to become a Hamburg deern. She will take up work in the area of photochemistry. Welcome aboard!
Conference time! Patrick visits Eindhoven (NL)  for the Photo4Future conference and comes home with the RSC Reaction Chemistry & Engineering poster award in his pocket. Congrats!
Well done! Sebastian publishes about amine-borane dehydrogenation and transfer-hydrogenation reactions catalyzed by cobaltates. Big thanks go to our collabs from the Wolf group! Have a look here!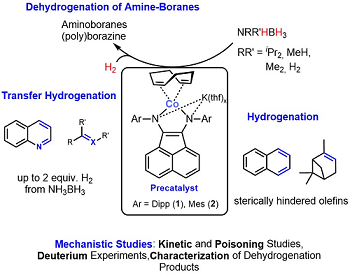 October
Regiocontrol meets Stereoselectivity! Guojiao and Uttam publish their recent work about cobalt-catalyzed hydrosilylation of alkynes. Have a look here!

A warm welcome goes to Andrej who joins us for his PhD studies!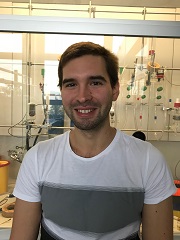 September
It's a good feeling, beeing back! Axel, Dieter and Sebastian attend the meeting of the Inorganic Division of the German Chemical Society in Regensburg. Solid-state inorganic and molecular inorganic chemistry team up to create their first united meeting! Hence, Axel's lecture at the interface of both fields was well received. 

A warm welcome goes to our new group member Kevin who joins us for his master thesis!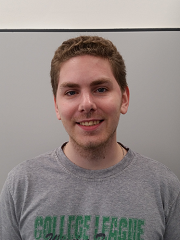 Big city beats! Axel, Bernhard and Josef travel to Berlin for the German Conference of Organic Chemistry (ORCHEM). Axel holds a plenary lecture, whereas Bernhard and Josef present posters.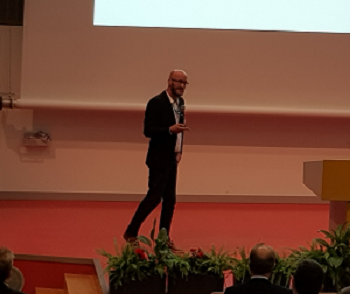 Conference time! Dieter, Bernhard and Sebastian visit Braunschweig for the Northerngerman inorganic PhD student colloquia. Bernhard presented a poster and Sebastian gave a talk. We are still fed up with the amazing chemistry and the magnificient conference dinner in the historical town hall.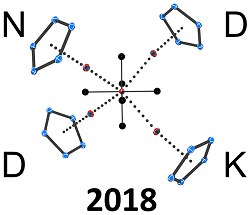 July
Social time! The group enjoys a wonderful bike tour aroundside the river Elbe.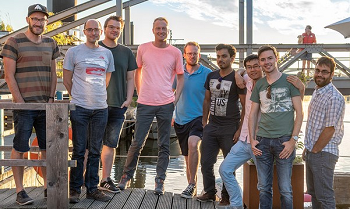 A warm welcome goes to our new group members Pradip and Javier!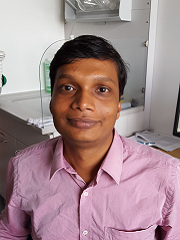 June
Well done! Denis and Guojiao pulish a review about recent developments in the field of aromatic substitutions of arenediazonium salts. Have a look here!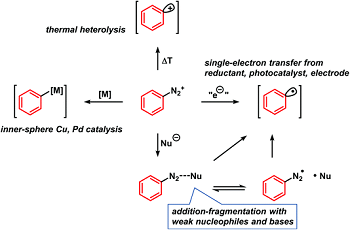 Iron it out! Guojiao publishes a News & Views article about iron-catalyzed Suzuki biaryl couplings in Nature Catalysis. Have a look here!
May
Sunny! Patrick and Raul publish a minireview about the Schenck ene reaction. Have a look here!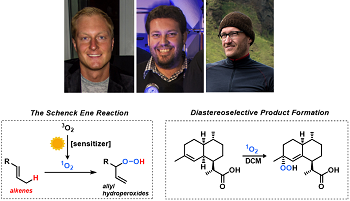 Spicy! The group has the pleasure to get an introduction to authentic chinese food culture. Big thanks go to Guojiao!
April
Well done! Efrain publishes about cobalt nanoparticles in hydrogenation reactions. Big thanks go to our collabs from the Wolf group. Have a look here!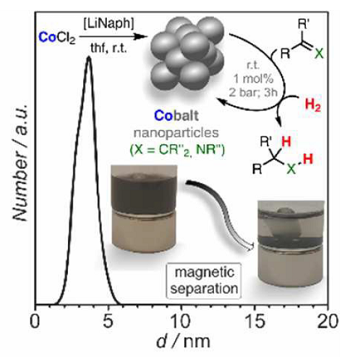 Time to say goodbye! After a few exhausting weeks our movement has almost finished. We are very excited to call Hamburg our new home! Beside our renovated labs we are gifted with a view from our labs to the Elbphilharmonie. 
Some impressions about our movement: Sebastian in his natural habitat!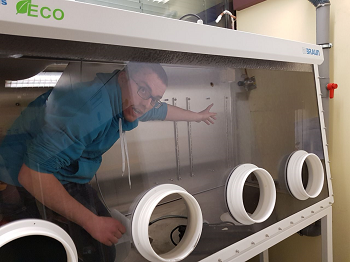 Our hard working boss!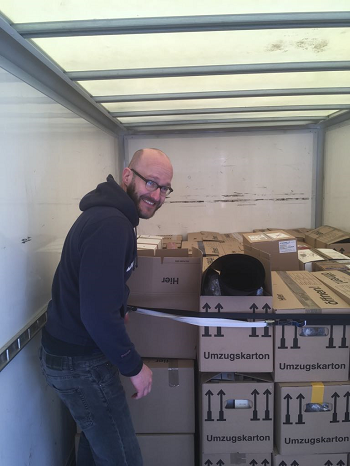 Luckily our babies have safely arrived at their new destination, ready for exciting chemistry!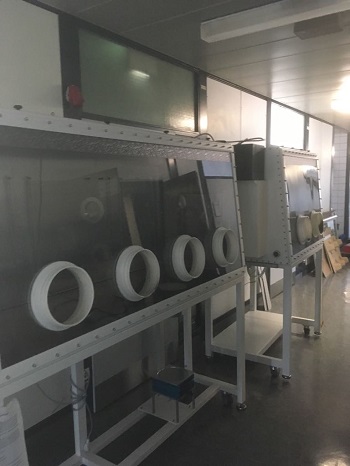 March
Hurray! Our paper about alkene hydrogenation by soluble Iron nanocluster cluster catalysts was highlighted in this year's inorganic trend report in Nachr. Chem. Have a look here!
February
Having six with manganese! Uttam and Efrain publish about a manganese nanosheet and related catalysis. Big thanks go to our collabs from the Meyer group. Have a look here!

Hurray! Our recent paper about olefin-stabilized cobalt nanoparticles for hydrogenations was highlighted as hot paper. Have a look here!
January
Boom! Angewandte Chemie highlighted our recent paper with a frontispiece. Have a look here!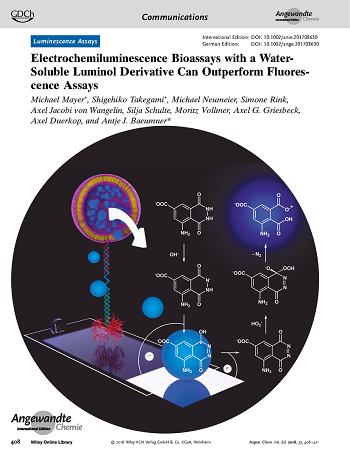 Well done! Guojiao published his paper about Stereoselective Cobalt-Catalyzed Halofluoroalkylation of Alkynes. Have a look here!
The New Year brings good news! Sebastian's paper about Olefin-Stabilized Cobalt Nanoparticles for C=C, C=O, and C=N Hydrogenations was published. Big thanks go to our collabs from the Zweck group. Have a look here!

---
Contact
AG Jacobi von Wangelin
Institut für Anorganische und Angewandte Chemie
Martin-Luther-King-Platz 6
20146 Hamburg
Fax: +49 40 42838-6945