Group of Prof. Dr. Beck
The Beck group works in the field of protein-based nanomaterials. We use protein containers to assemble inorganic nanoparticles into highly structured materials. A range of techniques is employed: protein design using computational tools, protein production and purification, nanoparticle synthesis, and nanoparticle assembly with crystallization methods. Characterization of the materials is carried out with X-ray crystallography, electron microscopy and small angle X-ray scattering.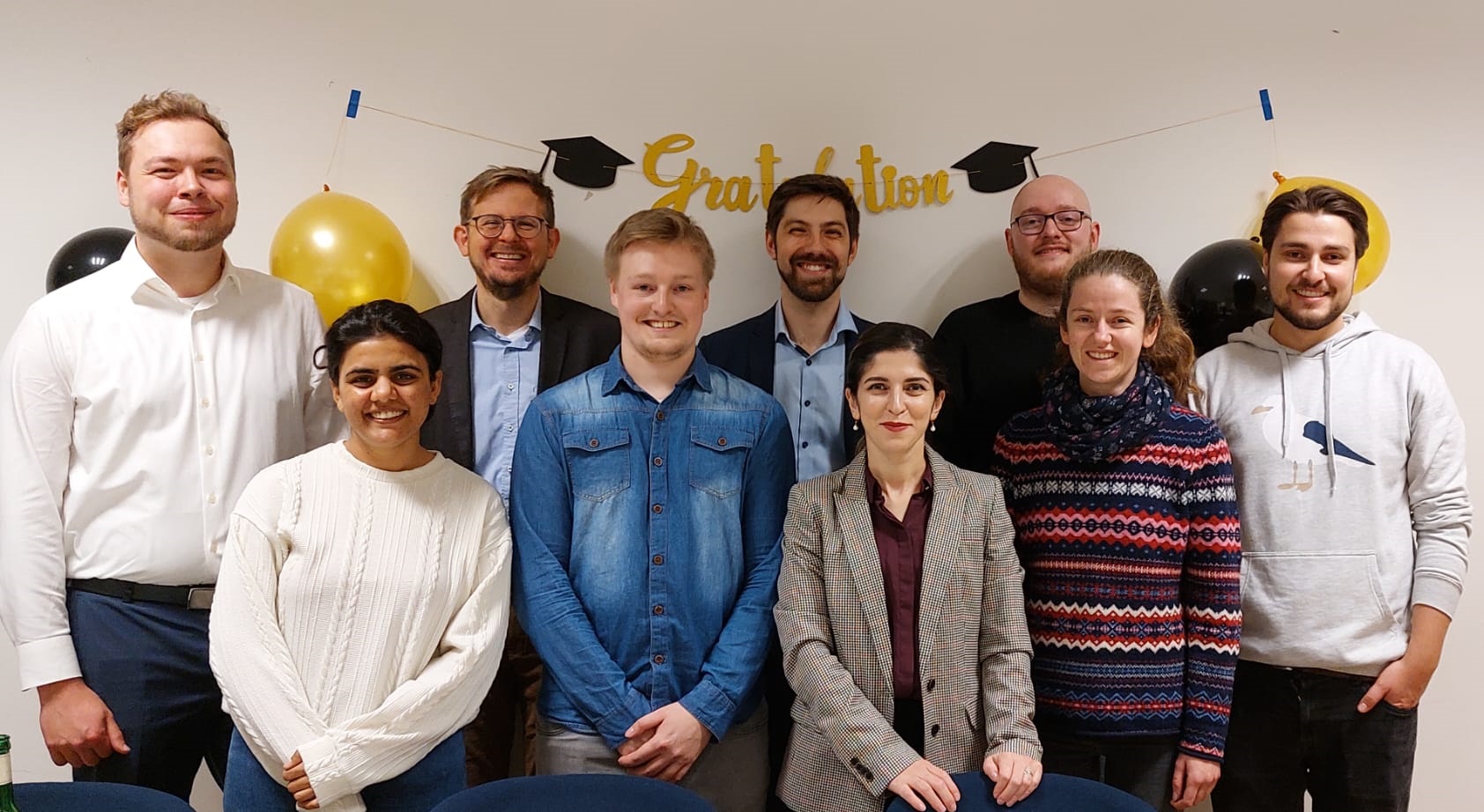 We are looking for motivated students that would like to join the group. Please contact Tobias Beck (tobias.beck"AT"chemie.uni-hamburg.de)for details on PhD, Master and Bachelor projects, or research internships.
News
2022
| | |
| --- | --- |
| November | Hendrik successfully defended his doctoral thesis. Congratulations, Hendrik! |
| October | Henrike Wagler finished her master thesis, congratulations! She will continue with her PhD thesis in the Beck group. |
| September | Niklas Mucke finished his master thesis, congratulations! He will continue with his PhD thesis in the Beck group. |
| September | Tobias Katenkamp finished his master thesis, congratulations! He will continue with his PhD thesis in the Beck group. |
| March | Tobias Katenkamp joins the group for his master thesis. Welcome, Tobias! |
| March | Nikas Mucke joins the group for his master thesis. Welcome, Niklas! |
| March | Henrike Wagler joins the group for her master thesis. Welcome, Henrike! |
| February | New paper was accepted by ACS Applied Materials and Interfaces about binary superlattices composed of fluorophores and goldnanoparticles inside resdesigned ferritin contaiers! Congratulations, Marcel! |
2021
2020
2019
2018
2017
2016
2015
2014