Sebastian Eller, M.Sc.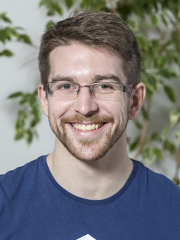 Photo: UHH, RRZ/MCC, Mentz
PhD student
RG Luinstra
Address
Universität Hamburg
Fachbereich Chemie
Institut für Technische und Makromolekulare Chemie
AG Luinstra
Bundesstrasse 45
20146 Hamburg
Office
TMC
Room: D-023
Contact
Fax: +49 40 42838-6008
Academic career
Studies (B.Sc.): 10/2010 - 10/2013 Technical University Hamburg-Harburg (TUHH)
Bachelor thesis: 08/2013 - 10/2013, TUHH, Institute of Thermal Process Engineering (Title: Experimental Determination of Liquid-Liquid Phase Equilibria of the quaternary System Dipotassium Hydrogen Phosphate+Water+Ethanol+1,3 Propanediol)
Stay abroad and project work: 01/2014-12/2014, Luleå Tekniska Universitetet (project work title: Numerical Determination of Head Loss Coefficients for Chosen Hydrofoils Used as Fish Racks)
Studies (M.Sc.): 10/2013 - 03/2016, TUHH
Master thesis: 10/2015 - 03/2016, TUHH (Title: Numerical Simulation of Species Transfer of Practice-Oriented Single Bubbles Utilizing the "Continuous Species Transfer Model")
Doctorate: since 12/2016, University of Hamburg, AK Luinstra (Subject: Scale-up in copolymerisation)
Research focus
In the course of my doctorate I am working on the scale-up of copolymerisation reactors. The first step is to design a versatile plant on a pilot plant scale. Afterwards, the reaction conditions are adapted to the scale-up for different, already established laboratory-scale reactions. Individual modelling of the system used is also essential in order to present the findings for a multi-scale approach.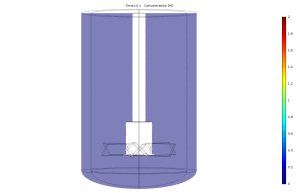 ---