Infection Research / Structural Biology
Infectious diseases pose a very specific threat to human health. Like cancer and cardiovascular diseases, they are among the most widespread diseases in the world and can even also jeopardize social structures. Thus, new viral infections such as Ebola, severe acute respiratory syndrome (SARS), Middle East respiratory syndrome (MERS), and influenza threaten the international cultural and economic exchange. In industrialized countries, antibiotic-resistant bacteria are increasingly fanning fears of hospitalization; and the poverty-related diseases of acquired immunodeficiency syndrome (AIDS), hepatitis, tuberculosis, and malaria continue to disrupt the humanitarian and economic balance among nations. Climate change and the growing global movement of people and goods are further exacerbating the regional and intercontinental spread of infectious diseases. Effective measures to combat infectious diseases are therefore of vital importance in scientific research—nationally and, especially, worldwide. Modern approaches to studying the relevant mechanisms in infection processes include host-pathogen interactions, structural biology analyses of protein complexes, systemic analyses of protein-protein interactions, and analyses of system changes (e.g., in an infected cell compared to an uninfected cell).
Infection research / structural biology is a major research focus of the Department of Chemistry within the MIN Faculty. Working groups are involved in projects to find new potential active substances to combat AIDS, in the identification of new antibiotics, and in research into the development of antibiotic resistance and as well as therapy-resistant viruses, influenza inhibitors, basic virological questions, carbohydrate-based interactions with cellular targets, nucleic acid-based intervention strategies, the development of tumor markers, and aspects of structural biology with a background in infection biology.
Department researchers are involved in the Hamburg Centre for Ultrafast Imaging (CUI), the German Centre for Infection Research (DZIF), the Centre for Structural Systems Biology (CSSB), and the Hamburg Advanced Research Centre for Bioorganic Chemistry (HARBOR). The Department of Chemistry conducts many of its projects within this research area in close cooperation with the University Medical Center Hamburg-Eppendorf as well as with nonuniversity research institutions based in greater Hamburg. These include the Heinrich Pette Institute Leibniz, Institute for Experimental Virology (HPI), the Bernhard Nocht Institute for Tropical Medicine (BNITM), and the Deutsches Elektronen-Synchrotron (DESY) on the research campus in Hamburg-Bahrenfeld.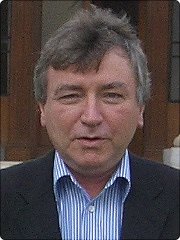 Photo: UHH/Betzel
Head of the group
Institute of Biochemistry and Molecular Biology
Martin-Luther-King-Platz 6
20146 Hamburg
Room: 119 (Uni) / 106 (DESY)
Fax
: +49 40 42838-7818 (Uni) / +49 40 8998-4747 (DESY)
Key aspects of activity
Structural Infection Biology
Crystallogenesis
Structure and Dynamics of Nucleic Acids
Specific Plant Lectins
Venom Proteomics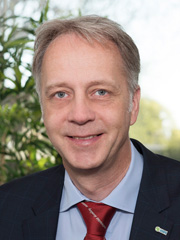 Arbeitsgruppenleiter
Institut für Biochemie und Molekularbiologie
AG Brune
Martinistraße 52
20251 Hamburg
Key aspects of activity
Cytomegalovirus-Wirt-Interaktion
Virale Hemmung des programmierten Zelltods
Virale Modulation zellulärer Stressreaktionen
Mechanismen der Wirtsspezifität bei Cytomegaloviren
Neue Targets für Virustatika gegen Herpesviren
Arbeitsgruppenleiter
Institut für Biochemie und Molekularbiologie
AG Grünewald
Notkestr. 85
22607 Hamburg
Key aspects of activity
Strukturelle Zellbiologie der Viren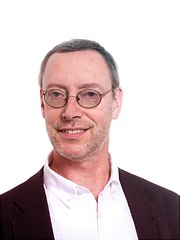 Photo: Peter Heisig
Arbeitsgruppenleiter
Institut für Biochemie und Molekularbiologie
AG Heisig
Bundesstrasse 45
20146 Hamburg
Room: B113/114, TMC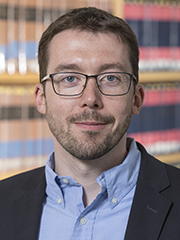 Photo: Ralph Holl
Head of Group
Institute of Organic Chemistry
Research Group Holl
Martin-Luther-King-Platz 6
20146 Hamburg
Room: 428, OC
Key aspects of activity
Inhibitors of lipid A biosynthesis as antibiotics
Structure-activity relationships of LpxC inhibitors
Inhibitors of zinc-dependent enzymes (LpxC, HDACs, MMPs)
Stereoselective synthesis
Synthesis of C-Glycosides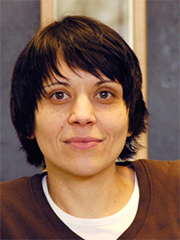 Photo: Uni Potsdam-Gong
Group Leader
Institut für Biochemie und Molekularbiologie
AG Ignatova
Martin -Luther-King-Platz 6
20146 Hamburg
Room: 110, BCII
Key aspects of activity
RNA structure and function
Protein translation and co-translation folding
System biology of translation
Tissue- and cell-specific translation
Disease-related perturbations of translation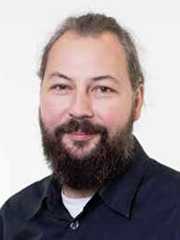 Arbeitskreisleiter
Notkestraße 85
22607 Hamburg
Key aspects of activity
Molekulare Mechanismen bakterieller Infektionen
Strukturelle Systembiologie
Struktur/Funktionsanalyse bakterieller Sekretionssysteme
Mechanismen des Proteintransports
Hybridansätze in der Strukturbiologie
Molekulare Biophysik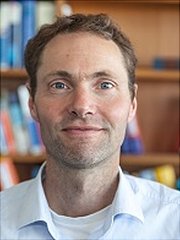 Photo: Dr. Thomas Lemcke
Research Group Leader/Erasmus Coordinator
Institute of Pharmacy
Research Group Maison
Bundesstrasse 45
20146 Hamburg
Room: 503, PHA
Key aspects of activity
Antifouling
Surfaces and contact biocides
Chemical modeling of biofilms
Tumor targeting
Chelators for MRT, PET and SPECT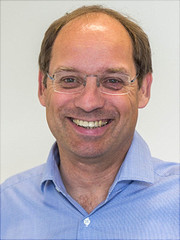 Photo: Chris Meier
Head of Group
Institute of Organic Chemistry
Research Group Meier
Martin -Luther-King-Platz 6
20146 Hamburg
Room: 502, OC
Photo: Nina Schuetzenmeister
Arbeitsgruppenleiterin
Institut für Pharmazie
AG Schützenmeister
Bundesstrasse 45
20146 Hamburg
Room: 405, PHA
Key aspects of activity
Synthese von antibakteriellen und antiviralen Wirkstoffen
Untersuchungen von Struktur-Aktivitäts-Beziehungen
Arbeitsgruppenleiter
Institut für Organische Chemie
AG Stark
Martin -Luther-King-Platz 6
20146 Hamburg
Room: 323, OC
Key aspects of activity
Entwicklung neuer Synthesemethoden
Asymmetrische C-C-Knüpfungsreaktionen und Oxidationenskatalyse
Natur- und Wirkstoffsynthese
Naturstoffbiogenese und biomimetische Synthese
neue Antibiotika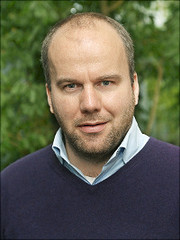 Photo: Henning Tidow
Group leader
Institut für Biochemie und Molekularbiologie
AG Tidow
Martin -Luther-King-Platz 6
20146 Hamburg
Room: 250a, VGII
Key aspects of activity
Struktur und Funktion von Membranproteinen
Calcium-Transport durch biologische Membranen
Protein-Kristallographie
zeitaufgelöste Strukturbiologie
genetisch kodierter Einbau von unnatürlichen Aminosäuren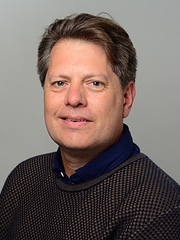 Photo: Daniel Wilson
Leitung
Institut für Biochemie und Molekularbiologie
AG Wilson
Martin-Luther-King-Platz 6
20146 Hamburg
Room: 18, BC I
Key aspects of activity
The Ribosome and Regulation of Translation
Ribosome-targeting Antibiotics
Antibiotic Resistance Mechanisms
Translation stalling
Cryo-electron microscopy
---