SciFinder-Web (Chemical Abstracts)
With SciFinder-Web, the entire chemical literature can be searched for chemical substances and bibliographic information. SciFinder-Web is accessible for all members of the University of Hamburg. Prior to this, a one-time personal registration is required, where you have to register with your e-mail address as a member of the University of Hamburg.
Alternatively, you can use the new SciFinder-n database, which contains the usual SciFinder-Web (Chemical Abstracts) content, as well as MethodsNow (synthetic/analytical methods) and PatentPak (full text patents).
Software requirements
up-to-date webbrowser (we recommend Mozilla Firefox, Download)
All computers set up by the IT-Service meet these requirements.
Please note during registration
 The registration must be made from the university network.
Please specify either your UHH user ID (e.g. fcab123 / bxy...) or your user ID at the chemistry department (e.g. musterma) as username
The e-mail address to be entered must end in "uni-hamburg.de".
Please be aware that we regularly have user names, that we cannot match, removed from the system.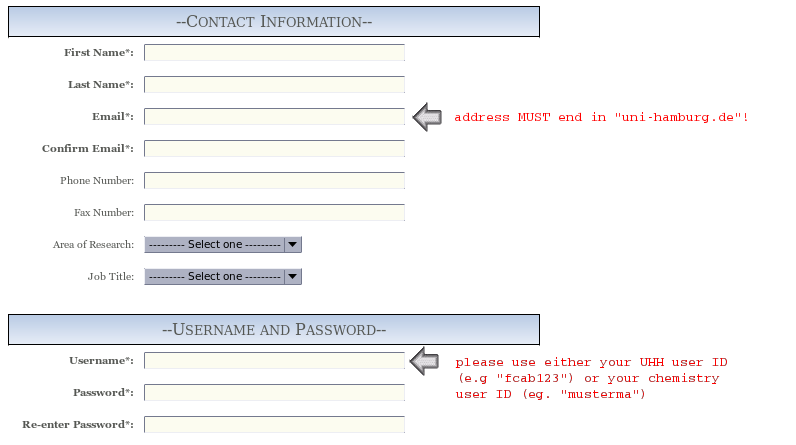 You will then receive an e-mail with a "confirmation link". As soon as you have opened this link, go to https://scifinder.cas.org/scifinder and login with the selected user name to use Scifinder-Web.
---