Synthesis of Nanocrytals
Wet-chemical methods of synthesis using Schlenk-line technique yield solutions of crystals of almost identical dimension. Nuclei of the crystals are generated in solution through supersaturation followed by a growth phase. The choice of precursors, solvents, ligands, reaction conditions, and reaction duration influences the growth of the nanocrystals.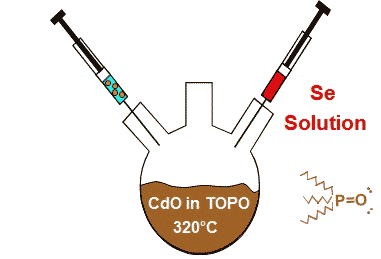 The surface-to-volume ratio of a nanoparticle is considerably large. For a CdSe nanocrystal of 3 nm in diameter, already one third of its atoms is at the surface. The states of the surface become important in determining many of the nanocrystal properties. 'Trap states', i.e. attached molecules (ligands) or dangling bonds, occur mainly at the nanocrystal surface because the bonding proportions are disordered compared to the interior of the particle. To enhance the optical stability of the particles, epitaxial shells are grown around the core using the SILAR (Successive Ion Layer Adsorption and Reaction) method: one monolayer grows after every injection of alternating cationic and anionic precursors into solutions with core nanocrystals. A higher band gap of the shell leads to a more defined enclosure of the charge carriers. The shell acts as a tunneling barrier to keep them away from surface trap states.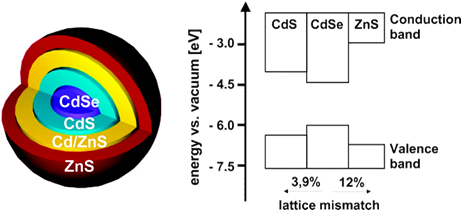 Spectroscopy of Nanocrystals
Currently working on this project: Sandra Flessau
Nanoparticles can also easily be modified chemically by adding organic ligands. For instance, 4,7-di(1-aza-4,7,10,13,16-penatoxocyclooctadecene)1,10-phenanthroline (Phen) is known to change its electrochemical potential in presence of metal ions. If this ligand is attached to CdTe nanocrystals the probability of a charge transfer from the nanocrystals to the ligands changes by adding barium ions. This has direct impact on the fluorescence intensity of the nanoparticles (J. Völker, X. Zhou, X. Ma, S. Flessau, H. Lin, M. Schmittel, and A. Mews, Angew. Chem. Int. Ed., 2010, 49, 6865-6868: "Semiconductor Nanocrystals with Adjustable Hole Acceptors: Tuning the Fluorescence Intensity by Metal-Ion Binding").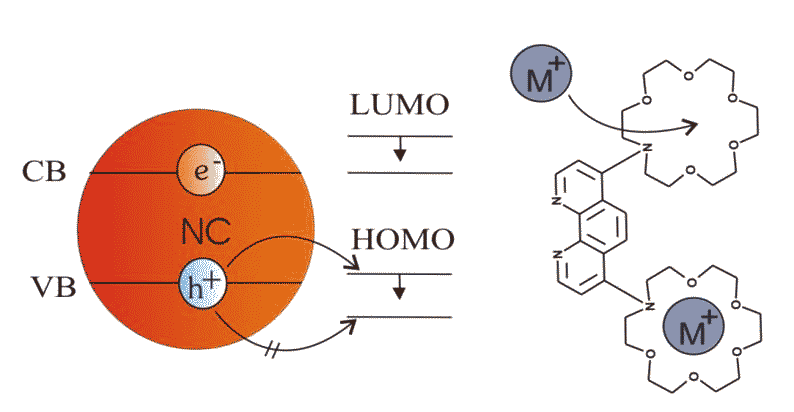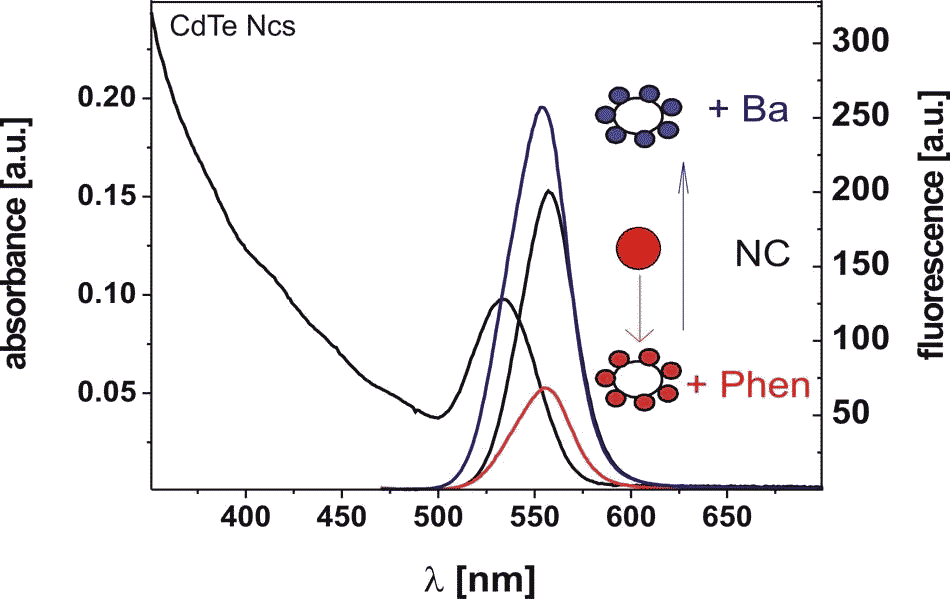 Single particle fluorescence spectroscopy is performed to explore the details of photophysical changes of nanocrystals before and after a ligand exchange. Therefore, the nanocrystals are immobilized within microfluidic channels which are rinsed with varying solutions containing different ligands like amines or thiols. Through observation of fluorescence intensities, spectra and fluorescence lifetimes of single nanocrystals with confocal microscopy and wide-field imaging the charge transfer dynamics and efficiency are studied in detail. Hence, the fluorescence behavior of the same individual nanocrystal can be observed when they are exposed to different liquid environments.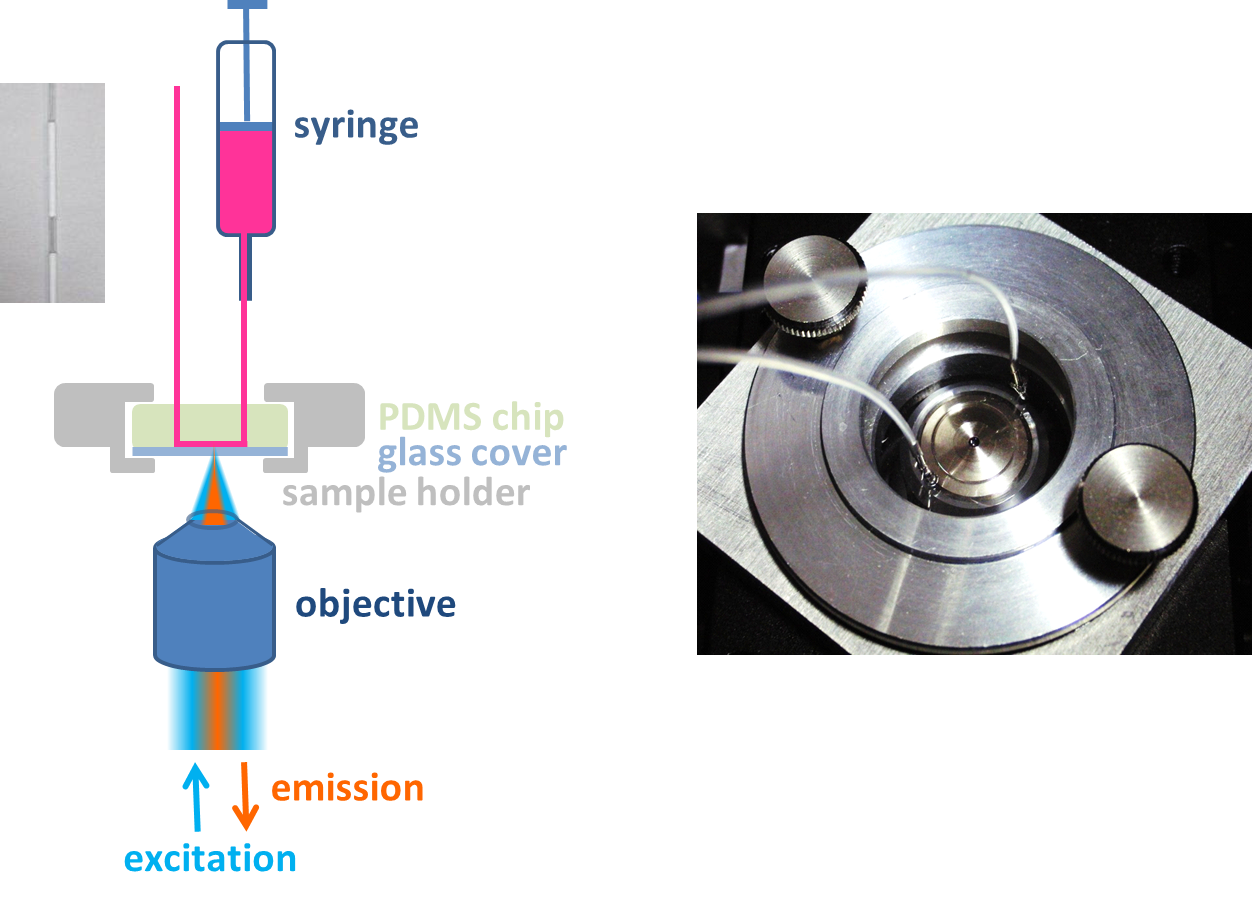 ---